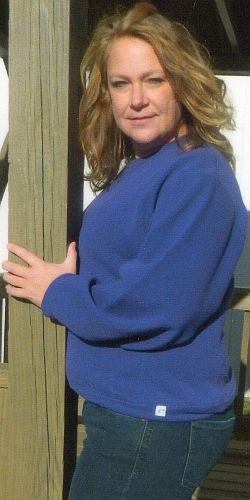 Return to Previous Page
Vital Statistics
| | |
| --- | --- |
| Age: | 48 |
| Hair: | Strawberry blonde |
| Eyes: | Blue/green |
| Height: | 5'6" |
| Weight: | 195 |
| Marital Status: | Widow |
| Kids: | 0 |
| Race: | White |
My name is Theresa. I feel that life is way too short not to live. I mean you only have one life and you only live once! I'm from Harrisonburg, Virginia. I love all kinds of music, fishing, driving fast, and would love to become a professional bull rider.
I like full moons, thunderstorms, sunsets, tequila, and lemon drop shots.
Honesty and loyalty are, above all, the true meaning of a great relationship.
You can write to me at:
Theresa Breeden 1745296
State Farm Work Center
1954 State Farm Road
State Farm, VA 23160