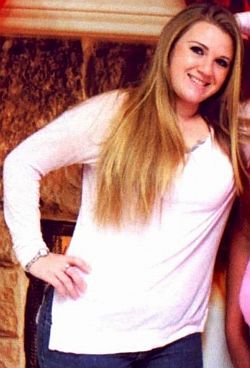 Return to Previous Page
Vital Statistics
| | |
| --- | --- |
| Age: | 31 |
| Hair: | Blonde |
| Eyes: | Blue |
| Height: | 5''4" |
| Weight: | 135 |
| Marital Status: | Single |
| Kids: | 3 |
| Outdate: | 11-24 |
| Race: | White |
I'm Stacy, blonde bombshell. A sassy, sweet, petite Southern belle (originally from the North Carolina shore). I'm looking to spend some time corresponding and getting to know someone honest, open-minded, and willing to allow me into their world.
I will answer ALL who write. Willing to correspond (and play!) with both men and women.
I can be reached by email through Securus eMessaging and can receive pictures that way and I can reply electronically. Make sure you include contact information for you when you write (a postal address and a phone number, preferably.) It helps, too, to get a reply stamp when you use the eMessaging service!
I look forward to meeting you!
You can write to me at:
Stacy Browning 636020
LCIW
P.O. Box 26
St. Gabriel, LA 70776