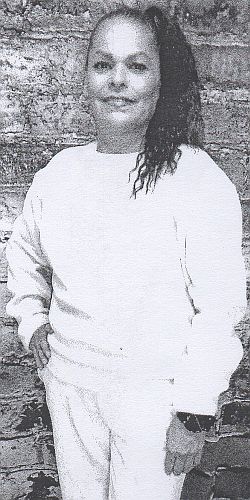 Return to Previous Page
Vital Statistics
| | |
| --- | --- |
| Age: | 54 |
| Hair: | Dark brown |
| Eyes: | Brown |
| Height: | 5'1" |
| Weight: | 140 |
| Marital Status: | Single |
| Kids: | 4 |
| Race: | Hispanic |
Hello, my name is Maria and thank you for taking time to view my profile.
I am a 54 year young, bi-lingual Latina who enjoys dancing and listening to all types of music. I am laid back, lovable, caring, outgoing, spontaneous, and fun to be around. I love laughing, joking, and simply making the best out of any situation. Although my days are currently structured, I consider myself spontaneous.
Today I am simply looking for friendship. I consider myself a good listener with an empathetic heart.
If you are interested in knowing more about me feel free to send me a letter and I will promptly respond, answering any questions that you have.
You can write to me at:
Maria Robles 44739013
FMC Carswell
P.O. Box 27137
Ft. Worth, TX 76127