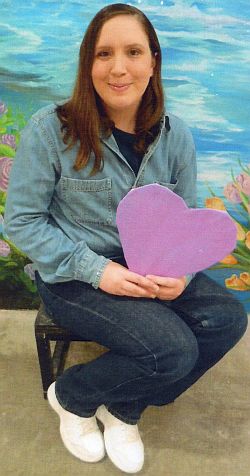 Return to Previous Page
Vital Statistics
| | |
| --- | --- |
| Age: | 30 |
| Hair: | Brown |
| Eyes: | Hazel |
| Height: | 5'3" |
| Weight: | 135 |
| Marital Status: | Single |
| Kids: | 3 |
| Race: | White, non-Latino |
My name is Jessica, or J.J. for short. I like relaxing with some music or TV, reading, and I love being creative. I have a dark sense of humor to lighten up the worst of situations. I love seeing people happy as I'm a happy person myself. Laughing and smiling is always the best medicine.
I am looking for someone who knows who they are and not afraid of trying new things. Either friendship or relationship, just someone I can pass the time with. I can't wait to hear from you.
You can write to me at the address below or contact me through Corrlinks.
You can write to me at:
Jessica Jordan 1219285
F.M.W.C.C.
4370 Smiley Rd
Las Vegas, NV 89115