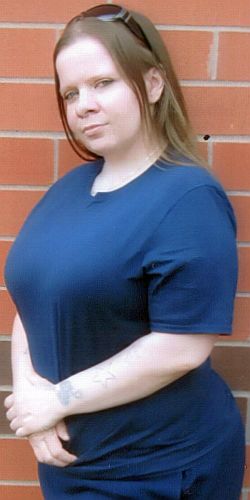 Return to Previous Page
Vital Statistics
| | |
| --- | --- |
| Age: | 34 |
| Hair: | Reddish brown |
| Eyes: | Blue |
| Height: | 5'2" |
| Weight: | 165 |
| Marital Status: | Single |
| Kids: | 0 |
| Outdate: | 7-24 |
| Race: | White |
I'm looking for someone who I can have a conversation and build with, whether it's a friendship or more. I've been incarcerated since July 2018 and will be released July 2024.
I'm looking for someone who is honest, open, and doesn't play head games. I'm easy going and I don't judge people on their appearance or past. I've never been married and have no kids.
If you are interested, add me on Corrlinks or write to me at the address below. I look forward to hearing from you.
You can write to me at:
Heather Rebertus #6788806
ICIW - 1109
P.O. Box 96777
Las Vegas, NV 89119