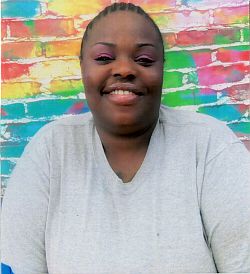 Return to Previous Page
Vital Statistics
| | |
| --- | --- |
| Age: | 31 |
| Hair: | Short black |
| Eyes: | Brown |
| Height: | 5'0" |
| Weight: | 175 |
| Marital Status: | Single |
| Kids: | 0 |
| Outdate: | 1-2-25 |
| Race: | Black |
Hello, my name is Cheryl Plummer. What's cracking? Not too much, just chilling, doing my time, not letting it do me! Anyways, I'm looking for a cutie who loves to spend time with me, who loves to spend bread on me, who loves to go for late night walks, just who's all into me.
Get at me through Corrlinks or write me at the address below.
Love ya and stay blessed, never stressed.
You can write to me at:
Cheryl Plummer 6418605
ICIW - 1109
P.O. Box 96777
Las Vegas, NV 89119