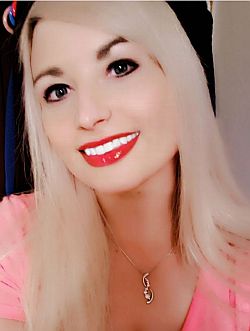 Return to Previous Page
Vital Statistics
| | |
| --- | --- |
| Age: | 37 |
| Hair: | Blonde |
| Eyes: | Blue |
| Height: | 5'9.5" |
| Weight: | 157 |
| Marital Status: | Single |
| Kids: | 0 |
| Outdate: | 5-24 |
| Race: | White |
Attractive, educated, and don't leave female needing a bright light in a dark place. Looking for someone who is willing to be supportive in any ways during this time. Currently imprisoned at Coffee Creek Correctional Facility on driving charges (non-violent). Current release date is April 5, 2024, but the sentence is under appeal.There is also a potential amending of sentence, which will reduce the sentence.
Outside of the walls I love everything outdoors and all it has to offer. Activities I enjoy include, but are not limited to: Hiking, camping, snowboarding, skiing, water sports, road trips, exploring, hunting, outdoor concerts, events and festivals, cars/truck shows, racing, and 4x4 events. But I'm still girly and enjoy spending time with my little dog and grandma, as well as playing with makeup, shopping, scrapbooking, reading, and writing. I am truly a lonely woman and am definitely worth getting to know. Feel free to write to me today
I don't have much in the way of family support. Please be sure to write your name and return address on the envelope.
You can write to me at:
Ashleigh Nicole Meier 18572496
CCCF
24499 SW Grahams Ferry Road
Wilsonville, OR 97070