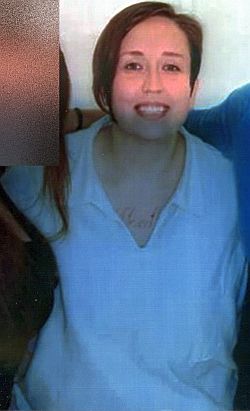 Return to Previous Page
Vital Statistics
| | |
| --- | --- |
| Age: | 33 |
| Hair: | Brown |
| Eyes: | Blue |
| Height: | 5'8" |
| Weight: | 225 |
| Marital Status: | Single |
| Kids: | 1 |
| Race: | Mexican, Israeli |
Hello. I am an ambitious, highly driven person trying to work on improving myself for when I am out of prison. Currently I'm trying to get my cookbook and children's book series published.
I'm a very honest, loyal, caring person looking for similar people to be friends with, or to build a relationship with.
My hobbies are writing, football, video games, cooking, creating new dishes, learning new things, doing tattoos, anything outdoors. But I can be a homebody as well. I'm down to do anything as long as the company is right.
If you'd like to know more please write soon.
"Knowledge is limited. Imagination encircles the world." Albert Einstein
You can write to me at:
April Shipley 2117124
1401 State School Road
Gatesville, TX 76599-2999