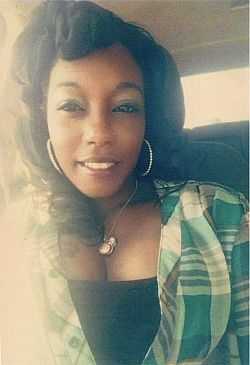 Return to Previous Page
My name is Tawauna Boutwell. I am 38 years old. I am a romantic, imaginative, receptive, adaptable person who understands with the heart. I am from Tennessee, but currently residing in Lexington, KY in a Federal camp serving a 9-year sentence for conspiracy to distribute drugs. This has definitely been a learning experience, one I'll never go through again.
I have a deep appreciation for the inner qualities of others. I'm not concerned with what I see on the surface. I look at the inner soul, the essence.
I am looking for someone to help me better myself while I'm here and also when I get home. Wink, wink.
Intellectually, I'm curious and like to explore the unusual and have a tender sympathy for humans. I'm black and beautiful with a country girl slang. LOL. I love to sing, dance, read, and listen to music - that's how I get away from here. I'm loyal, unselfish, generous, and always ready to help a friend in hard times. If you want to know more, you know what to do. I have access to phone, video visits and email, K!
You can write to me at:
Tawauna Boutwell 54635074
FMC Lexington
Satellite Camp
P.O. Box 14525
Lexington, KY 40512