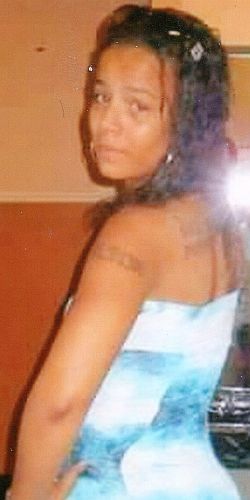 Return to Previous Page
Vital Statistics
| | |
| --- | --- |
| Age: | 33 |
| Hair: | Black |
| Eyes: | Dark brown |
| Height: | 5'6" |
| Weight: | 175 |
| Marital Status: | Divorced |
| # of children: | 1 |
| Race: | Black and White |
Hi, I'm Shavonne. You can check out a few details about me in my profile, but I wanted to add some additional specifics to give you a clearer visual. I have over 42 tattoos, a physique that will catch your eye, and have 0 piercings. I'm serving a 10-year bid for possession with intent to distribute meth. My outdate is September 2025 but I'm believing sooner with all the new laws. I'm sending out positive vibes because you never know when a miracle will drop into your lap.
My personality is full of life. I have a genuine interest in people and live to the fullest. I love being outside and currently am working in electric. I have a great work ethic. I love to read, write, exercise, and play pool. Plus I also play a mean game of cards. I am confident and have been blessed with sincerity and a huge heart. I am authentic and believe in honest communication. I have a mantra, it is: "We can't know what the future holeds, so we must live in the 'now'... that's where the magic happens."
I'm looking forward to hearing from you. Let's see where this adventure takes us.
Kisses and hugs.
You can write to me at:
Shavonne Byrd #14855-010
FMC Carswell
P.O. Box 27137
Ft. Worth, TX 76127