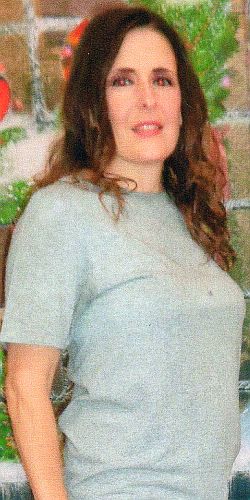 Return to Previous Page
Vital Statistics
| | |
| --- | --- |
| Age: | 39 |
| Hair: | Brown |
| Eyes: | Blue gray |
| Height: | 5'6" |
| Weight: | 130 |
| Marital Status: | Divorced |
| Kids: | 4 |
| Race: | White |
Hi, my name is Michelle. I'm 39 years young. I'm from Killeen, Texas. I have 4 beautiful children. I love to go mudding and 4-wheeler riding. Riding back roads and listening to music. I love country but also rap and R&B music. I am a country girl at heart. I am working on going home soon and being back with my children. But I also want to give "this" a chance to find someone I could become good friends with. I am taking a huge leap of faith with this, but I do believe there are good people out there. I am a very outgoing person and sometimes too outspoken.

But hey, I tell it how it is...
I am big on family and respect. People will only treat you how you allow them to! I've been hurt "a lot" in my life but I don't allow all the bad to affect my future. I want to find someone to pass my time with that would be willing to ride this out with me. So, if you are interested, please write me. I will be waiting to hear from you.
You can write to me at:
Michelle Clark 39653-380
FMC Carswell
P.O. Box 27137
Ft. Worth, TX 76127