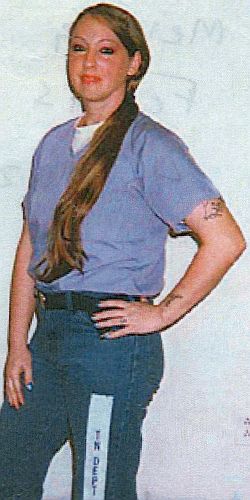 Return to Previous Page
Vital Statistics
| | |
| --- | --- |
| Age: | 44 |
| Hair: | Blonde |
| Eyes: | Blue |
| Height: | 5'6" |
| Weight: | 150 |
| Marital Status: | Single |
| # of children: | 2 |
| Race: | White |
Hi friends, my name is Melissa. I'm a mother, grandmother, and a Christian. I'm 44 years old and a Gemini. Yes, we are the life of the party.

My friends describe me as fun, easy-going, compassionate, understanding, open-minded, funny, and an optimist. Life is too short to be a pessimist. I'm a recovering alcoholic/addict. I devote my life to mentoring those with addiction and/or struggling with a lengthy sentence like mine. I understand that we all make mistakes but we are NOT our mistakes and redemption/change is possible with God.
I enjoy TV, cross stitching, traveling, and anything outdoors because I love nature. I'm an avid learner and enjoy other cultures. I love food (cooking/eating). Since my incarcerated in 2005, I've earned several degrees - GED, Office Technology, Cosmetology Associates and Bachelors in Business from Lipscomb University. I've spent the last 10 years in school so now I'd love to have a social life.
I'm seeking a lasting friendship with stimulating conversation. I do have email access (go to JPay.com, click my name and prison, set up your email) so feel free to respond via email or snail mail. I look forward to hearing from you and hearing more about you. Please feel free to ask questions if you have any as I am an open book. Hope to hear from you soon. God bless.
You can write to me at:
Melissa Ferris 403142
480 Green Chapel Road
Henning, TN 38041