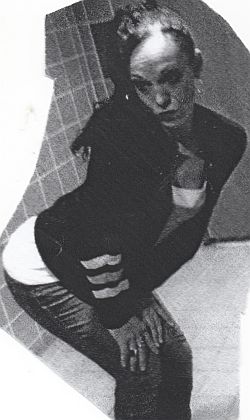 Return to Previous Page
Vital Statistics
| | |
| --- | --- |
| Age: | 38 |
| Hair: | Brown |
| Eyes: | Hazel |
| Height: | 5'3" |
| Weight: | 120 |
| Marital Status: | Single |
| # of children: | 2 |
| Projected Outdate: | 2023 |
| Race: | White |
Naughty Southern Belle lonely in cell.
Hey there, I'm Meccia and I'm from Knoxville, Tennessee. I'm doing a 5-year sentence for bringing contraband into a penal institute, but most of my time is already done. I'm smart, funny, and a loyal Taurus. I'm laidback, easy-going, and I'm a country girl to my roots. I'm passionate and I love hard. I'm quiet, soft spoken, and I have a southern accent. I love to play volleyball, do yoga, read, and write. I love to do almost anything outdoors, and to ride 4-wheelers. I love football games, and I'm a Vols fan. I love animals, love to cook, and I love to go dancing. I'm currently enrolled in cosmetology and I'm using this time to work on myself and better myself before my release.
I'm looking forward to building new friendships, but I am also interested in something more serious as well. I love these qualities in someone: kindness, attentive, generous, and a good sense of humor. I'm hoping to find someone to share my time with and that will be there when I need them, that will be there when I need someone to confide in and that will treat me like their queen. If you think you can be that special someone, then I'm waiting for your response. Emails are through JPay, but not available at the facility I'm pending transfer to in the future.
You can write to me at:
Meccia Stanley 376583
480 Green Chapel Road
Henning, TN 38041