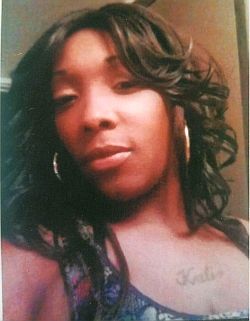 Return to Previous Page
Vital Statistics
| | |
| --- | --- |
| Age: | 40 |
| Hair: | Dark brown |
| Eyes: | Brown |
| Height: | 5'4" |
| Weight: | 170 |
| Marital Status: | Single |
| # of children: | 1 |
| Race: | Black |
Thanks for checking me out. If you are looking for a girl to light your spark and make your mark, that would be me. My name is LeQuana. I am looking for a friend, someone that has optimistic views on life, such as myself. I am a happy person, full of life. I'm spontaneous, love to read, listen to music, travel. Hoping to establish a relationship with someone through this unfamiliar journey.
I am interested in a new beginning. If you want to get to know more about me, email me and please send a phone number through Corrlinks. I would like to get to know you as well as talk to you on the phone.
I'll be waiting. You can also write me at the address below.
You can write to me at:
Lequana Brown 1235328
F.M.W.C.C.
4370 Smiley Rd
Las Vegas, NV 89115