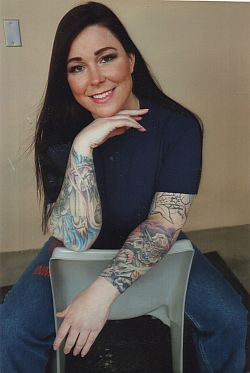 Return to Previous Page
Vital Statistics
| | |
| --- | --- |
| Age: | 34 |
| Hair: | Brown |
| Eyes: | Brown |
| Height: | 5'9" |
| Weight: | 158 |
| Marital Status: | Single |
| # of children: | 0 |
| Race: | White |
We received the following message through email. If you have any questions about January, contact the administration at the institution where she resides.

"Please beware that an inmate on your website- January Neatherlin who is incarcerated at CCCF is putting fraudulent information on her profile. Her height and weight are altered to make her seem smaller than she actually is and she has two children. I had a very bad experience with her and all she wants is money. She frequently asked for funds claiming it was for necessary expenses, then asked me to hire a very expensive lawyer for her. Once I declined to support her anymore due to her abusive behavior towards me she refused to talk to me."
I'm fun, intelligent, outgoing, and genuine. I'm looking for a friend to help me through the lowest and most loneliest time of my life. I've made a few poor choices that have placed me in my current situation. I'm not going to let this get me down though. I'm going to use this time to better myself and my life. In doing that, I'm going to need a support system and new healthy friends. I'm hoping you will take a chance to get to know me beyond what I'm here for. Get to konw the genuine down to earth person that I am. I'd love to hear from you no matter your age as it's just a number in my book.
I can email you thorugh GettingOut.com or you can write me directly at the address posted below. Hope to hear from you. It will make my stormy day a lot brighter and my time less lonely.
You can write to me at:
January Neatherlin 16768324
CCCF
24499 SW Grahams Ferry Road
Wilsonville, OR 97070