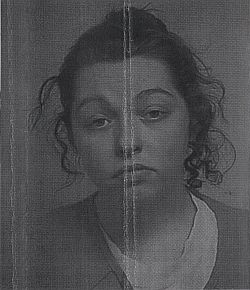 Return to Previous Page
Vital Statistics
| | |
| --- | --- |
| Age: | 20 |
| Hair: | Brown |
| Eyes: | Green |
| Height: | 5'4" |
| Weight: | 190 |
| Marital Status: | Single |
| # of children: | 0 |
| Projected Outdate: | 9-24 |
| Race: | White |
Some little things about me include: I enjoy talking to people, photography, hikes, walks with my dog and other outdoorsy activities. Don't get me wrong, I enjoy a good "binge watching" session. I'm a pretty happy-go-lucky person, but have my down days like anyone else, but don't let it rule my life.

I love music by Framing Hanley, Chairlift, Nothing Nowhere, and other alternative bangs.
Now that I'm incarcerated, I enjoy doing origami, writing letters, reading for information, and hanging out with friends on my unit. I'm kind of feeling lonely and am looking for friends and hopefully more.

I do need somewhere to go when I get out and hope someone can help me while I'm here and when I'm out. But overall, am hoping to meet a lifelong friend.

You can write to me at:
Isabelle Jolley 136784
PWCC
1451 Fore Road
Pocatello, ID 83204