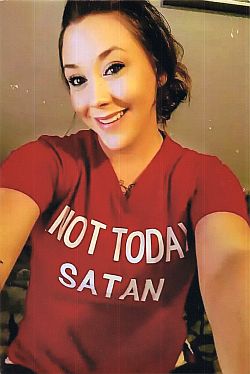 Return to Previous Page
Vital Statistics
| | |
| --- | --- |
| Age: | 33 |
| Hair: | Long brown |
| Eyes: | Brown |
| Height: | 5'6" |
| Weight: | 175 |
| Marital Status: | Single |
| Kids: | 1 |
| Outdate: | 5-25-23 |
| Race: | White |
Hello, my name is Francis. I am a loving, caring, fun, and beautiful soul, looking for a future of comfort and stability. I'm from Berryville, AR, but I was born and raised in Bakersfield, CA.
I am seeking new people to have fun with, friends to go out with, and, well, who knows, maybe a good man to settle down with.
My current situation is not the best, but I know my future situation will be amazing! If you're interested in getting to know me and building a friendship/relationship with me, you can contact me at the address below.
You can write to me at:
Francis Delgado (309)
1155 Clydesdale Drive
Fayetteville, AR 72701