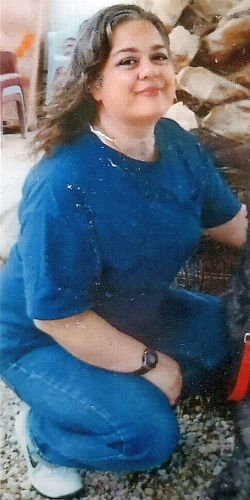 Return to Previous Page
Vital Statistics
| | |
| --- | --- |
| Birthday: | ?????? |
| Hair: | Brown |
| Eyes: | Brown |
| Height: | 5'4" |
| Weight: | 175 |
| Marital Status: | Single |
| Kids: | 3 |
| Outdate: | 3-24 |
| Race: | Czech |
I am looking forward to connecting with new friends on the outside to share stories with, laugh, and enjoy life.
I am a fun loving, open minded, positive, caring woman that enjoys romantic evenings, movies, cooking, and nature outings. I also love animals and have been a dog handler for several years in the Pups on Parole program.
If you are interested in getting to know me, please email me directly at Corrlinks or write me at the address below.
I look forward to hearing from you.
You can write to me at:
Denise Vejmola 1152120
F.M.W.C.C.
4370 Smiley Rd
Las Vegas, NV 89115