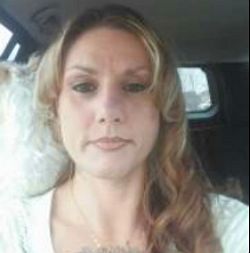 Return to Previous Page
Vital Statistics
| | |
| --- | --- |
| Age: | 42 |
| Hair: | Brown with highlights |
| Eyes: | Green |
| Height: | 5'3" |
| Weight: | 130 |
| Marital Status: | Divorced |
| # of children: | 1 |
| Projected Outdate: | 9-2-20 |
| Race: | White |
Hi you! Yes you! I'm Danielle,I guess you want to know some things about me...
I'm a divorced Ohio girl with one child, I'm in here paying for my mistakes and figuring out how not to do them again. What do I like? Italian food, concerts, sports (Chargers and Raiders), my baby, my puppies, and having fun. Take me out and when you pick me up I'll be in Thigh-highs and a jean skirt and rocking a crop top, I'm not a heavy drinker, but I love having a fun evening in great company.
What am I looking for? I'm looking for a friend, a companion, someone to learn from, and someone to smile with, both while I'm away and hopefully for long after the first time we hold each other.. I'm real and know that all of those don't happen at the same time, but I want to make sure we share the same goals as I do.
I can be loud and entertaining (ask me about my petite body and how I keep it in shape with my jailhouse dance routine), but when it comes to reality, I'm a loyal and devoted friend who'll move heaven and earth for those I love.
What else to say? Well, if you've looked at my pictures you know I love my tattoos, each one means something special, and while some of them represent my past, I know that they all represent a stage in my journey. My journey is what I want to continue now, I want to find someone to travel that path with me so we can enjoy the future in every way possible.
You can also contact me through JPay.
You can write to me at:
Danielle Seagraves W102273
ORW
1479 Collins Ave.
Marysville, OH 43040