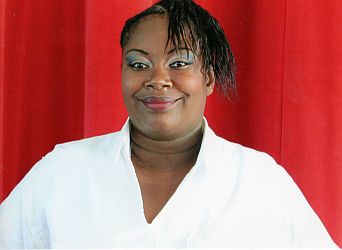 Return to Previous Page
Vital Statistics
| | |
| --- | --- |
| Age: | 39 |
| Hair: | Brown |
| Eyes: | Brown |
| Height: | 5'7" |
| Weight: | 165 |
| Marital Status: | Single |
| # of children: | 3 |
| Race: | Black |
Hi, I'm Criteria but friends call me Nicole.
I am looking for someone to build a friendship with, someone to share my hopes, dreams and desires with. A friend that is sincere with a sense of humor. It gets lonely in here and I would love the correspond with someone that can stimulate my mind by bringing joy, laughter, and loyalty to my life.
I like to spend my time by reading, writing poems, and listening to music. I love to read anything from paranoraml, historical romance, urban, and erotic books.
I'm a fun loving woman with a huge heart. I'm willing to build a strong solid foundation with someone worthy of my time, mind, and passion. If you are looking for a friendship full of love, laughter, and encouragement, write or email me through JPay, but either way *REMEMBER TO PUT YOUR ADDRESS* because I can't email you back. I look forward to hearing from you.
You can write to me at:
Criteria Holmes 1642157
742 FM 712
Marlin, TX 76661