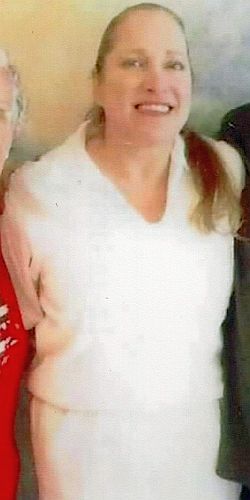 Return to Previous Page
Vital Statistics
| | |
| --- | --- |
| Age: | 58 |
| Hair: | Blonde |
| Eyes: | Blue |
| Height: | 5'7" |
| Weight: | 155 |
| Marital Status: | Single |
| # of children: | 2 adult |
| Race: | White |
New Evidence Found!
Don't look any further - 18 years and still fighting for my freedom. We finally have new evidence and new help.
I am originally from California and ended up in Texas. I have been blessed to be well-traveled throughout the world. Prison is really lonely and I would like to connect with new friends for companionship. I am interested in corresponding with intelligent people who have compassion for the wrongly convicted and build a lifetime friendship with and possibly more.
I have the following interests: I love Jesus, cooking, painting, NASCAR, motorcycles, golf, animals, traveling, long walks, outdoor activities, and more. I am young at heart and looks, with a sense of humor. I am looking for people who are kind, caring, nonjudgmental, and would enjoy sharing their life with me. Wherever I am, I bring life to the room. I love to laugh and bring a smile to your face.
I am NOT guilty of my crime and am fighting it legally. Finally, new evidence has surfaced! Being locked up is difficult. Being locked up when you're innocent is a crime in itself!
Status has made me humble, and I have learned the value of true friendship, true love, truth in justice, and the meaning of integrity.
Note: If you write to me via JPay or Gmail (Celestebj11@gmail.com), please include your postal address or I will not be able to respond. I can only respond via postal mail. We also can only receive white or white lined paper and white envelopes. No cards or postcards. Have a great day!
You can write to me at:
Celeste Johnson #1157250
Lane Murray Unit
1916 N. Highway 36 Bypass
Gatesville, TX 76596