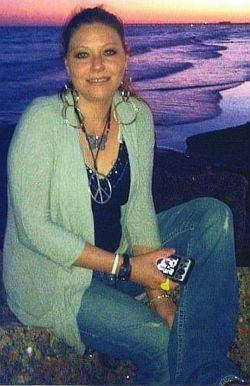 Return to Previous Page
Vital Statistics
| | |
| --- | --- |
| Age: | 39 |
| Hair: | Dark brown |
| Eyes: | Blue |
| Height: | 5'2" |
| Weight: | 145 |
| Marital Status: | Single |
| # of children: | 3 |
Hello, my name is Candice Klein. I am 39 years old. I am from Odessa, TX. I am hoping to find a friend (with the possibility of leading to more) who wants to get to know each other through letters, email, video chats, and phone calls.
I am a very upbeat, outgoing person. Some hobbies include working out, playing tennis, reading, and fishing. Now that I am incarcerated, I spend the majoprity of my time exercising , reading, and working.
I'm working to improve myself in here. I don't let my situation or what I've been through define me. I learn from it and move forward. I really hope to hear from you soon.
You can text me at 623-505-4390.
You can write to me at:
Candice Klein 26623-078
FMC Carswell
P.O. Box 27137
Ft. Worth, TX 76127