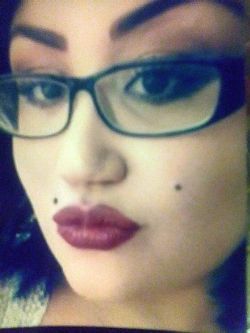 Return to Previous Page
Vital Statistics
| | |
| --- | --- |
| Age: | 29 |
| Hair: | Brown |
| Eyes: | Brown |
| Height: | 5'6" |
| Weight: | 162 |
| Marital Status: | Single |
| # of children: | 3 |
| Race: | Italian, Columbian |
Hi, my name is Brianna, everyone calls me Bree. I am a young girl, 29 years old, who has a lot of lovin' in my heart to give to the right guy! I am all about giving and serving and making my man happy... but here I am in this place hoping for someone to give me a future, whether my age or older, here in Las Vegas or wherever you live. I have been stripped down to nothing because of some stupid things I did... not thinking of any of the consequences that could occur. Although I am no criminal, I did break the law. But now I want to pursue a better future for myself. Hoping I will find a companion that will appreciate me and the woman I hope to become. I am open-minded and willing to talk to anyone, I am outgoing, smart, funny, compassionate, and lovable.
Let's talk about funny... here's a joke for you: "What did Adam say to Eve while they were strolling in the Garden of Eden when Eve asked Adam if he loved her? Well, Adam grabbed Eve's hands as he stood in front of her, looking into her eyes, and then he replyed... "Who else"! And so the human race began, as The Story Goes. But that's the kind of man I am looking for, a guy that can look me in the eyes with all the women swarming around in the world today, and fix his gaze on me saying: "Who else can I love more... than you?!" So here I am waiting for you or somebody who truly values an intimate long-term relationship, to take me as I am, and I will love you as you are!
So we have plenty of time to get to know one another while I am here! We can talk to each other on the phone by sending me your phone number through the email link on this page or you can email me through CorrLinks for $0.30, but I can only reply through regular mail and by the phone.
You can write to me at:
Briana Smith 1206864
F.M.W.C.C.
4370 Smiley Rd
Las Vegas, NV 89115