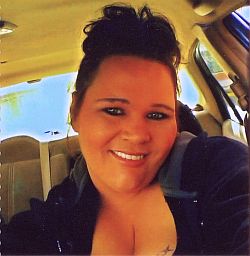 Return to Previous Page
Vital Statistics
| | |
| --- | --- |
| Age: | 38 |
| Hair: | Dark brown |
| Eyes: | Green/hazel |
| Height: | 5'7" |
| Weight: | 250 |
| Marital Status: | Single |
| Outdate: | 5-8-23 |
| Race: | Spanish, Native, White |
Hey there, my name is Brandy. I am a fun, loving, easy-going, happy, open-minded and free-spirited person. I love to try everything at least once.
Sure, I've made some mistakes in my life, but who hasn't. However, I am a very open, honest, and loyal woman, so you can ask me anything. I enjoy working hard and have made constructive use of my time here by furthering my education. We should never stop learning in life. I feel like this experience has given me a chance to learn and grow in a way I never imagined. I love to meet new people. I have also become a stronger woman. I just need a friend to connect with. The things I like are cooking, working, watching movies, football, the outdoors, and reading. I speak English and Spanish. I look forward to hearing from you.
Mailing instructions: Only write on front side of paper. White paper only. Black or blue ink. 5 pages per letter. No cards. No pictures. Pictures must come straight here from Freeprints.com.
If you want to email me, you can text me at #205-508-9661. Or write to me at the address below.
You can write to me at:
Brandy Toribio 30986009
FCI Tallahassee
P.O. Box 5000
Tallahassee, FL 32314