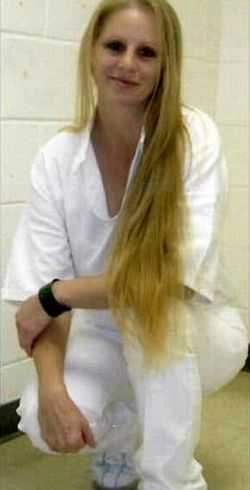 Return to Previous Page
Vital Statistics
| | |
| --- | --- |
| Age: | 48 |
| Hair: | Natural blonde |
| Eyes: | Blue |
| Height: | 5'9" |
| Weight: | 150 |
| Marital Status: | Single |
| Race: | White |
I am a woman who is very open, honest, passionate, caring, and open minded. I'm energetic, loving, and have a giving heart. I'm strong minded, down to earth, warm, emotional, and sincere. I am of white Irish/German and Native American descent and a submissive little blonde cutie. I am very attractive with a good sense of humor. I have blue eyes and long legs. There is more of me to learn about and know about, so if you want to know, then please feel free to ask.
I enjoy dancing, playing pool, home games, cooking, cleaning, the outdoors, and spending lots of time with that special someone I'm with. I love to try new things occasionally. I love cuddling and affection and will always return that which is given to me. I am very easy to communicate with and I love life to the fullest. I also love animals, NASCAR, and the Lord. I am fun to be with and very understanding. I'm friendly, lonely, trustworthy, and so much more. I am not fully educated yet, but am taking very positive steps to become so. Then I will go on to do a Business Management degree as I really want to open my own restaurant one day. I plan to have a much better life than what I had before.
I am seeking a mentally and emotionally stable person with similar interests as myself who knows how to treat a woman with love, honesty, devotion, and respect, to share life's pleasure with me.
If you have an open mind and a passionate, giving heart and are true to yourself - and you are NOT a game player, then let's get to know each other. I will be waiting. Pleas call me Beckey. I am currently serving time being falsely accused for a crime I did not commit, and life behind these bars can be very difficult. Having true friends and true love really does help. Once you get to know me, you will find that I am a sweet, loving, honest, caring person.
I look forward to hearing from you. God bless you. Love and best wishes.
You can write to me at:
Beckey McConnell 1001827
Crain Satellite Unit
1401 State School Road
Gatesville, TX 76599