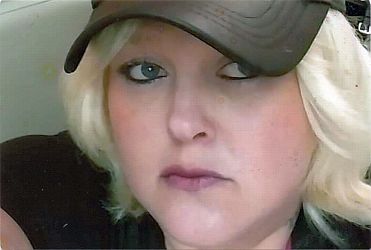 Return to Previous Page
Vital Statistics
| | |
| --- | --- |
| Age: | 46 |
| Hair: | Blonde |
| Eyes: | Blue |
| Height: | 5'7" |
| Weight: | 180 |
| Marital Status: | Single |
| # of children: | 3 |
| Race: | White/Irish/English |
Hey there! I'm April, AKA 8-Ball. I used to play in pool tournaments. I am a Taurus, so needless to say, I am a very dominant person. LOL.
Amongst other things, I write poetry and short stories, when in the mood. I enjoy creativity. Comedy is a must! Adam Sandler, Eddy Murphy, and Carrot Top are a few of my favs. I am respectful and loyal to a fault at times. I don't sugarcoat things. I'm solid and try to be the life of the party at times.
I am 3 years single (as of 2021). My significant other passed away at 28. He always wanted me to have girlfriends and boyfriends. LOL, but sharing is a hard task for me. I've been a bad girl and been in a lot of trouble, so I'm on time out for a while. Looking for someone to be my beneficial friend and see where it goes from there. You must love to laugh and have a warped sense of humor, also have a heart. It matters a lot to me the depth of your heart! Because that, my friend, matters most. It makes the unique you whom I'd like to know. Hit me up! Peace out!
Letters have to be on 8x11-1/2 white paper with your name and signature. Contact me at Corrlinks.com.
You can write to me at:
April Montello-Roberts 6146818
I.C.I.W.
420 Mill St. Southwest
Mitchellville, IA 50169