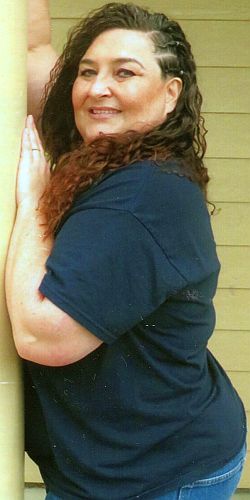 Return to Previous Page
Vital Statistics
| | |
| --- | --- |
| Age: | 51 |
| Hair: | Brown |
| Eyes: | Hazel |
| Height: | 5'6" |
| Weight: | 190 |
| Marital Status: | Single |
| Kids: | 1 |
| Outdate: | 1-23 |
| Race: | White |
My name is Amy. I am locked up and lonely. I am looking to form an authentic connection with a great conversationalist that has a good sense of humor and understands how to treat a lady. I don't have anyone on the outside to talk to or romance with, and I would love to meet a nice guy and see where it goes.
I am due to be released in January 2023, and from there I plan to use my creativity and put my grant writing potential to good use in the community where I land. I love fundraising for good causes. It warms my heart to "give back". I enjoy long drives along the coastline, camping, and fishing. Dinner and a good movie, on the couch, sounds like a lovely evening with good company. It would be nice to meet someone and do these adventures together.
I can't wait to meet you! I would very much prefer talking on the phone, so please include a phone number and also an email too.
You can write to me at:
Amy Bender 08352307
CCCM
24499 SW Grahams Ferry Road
Wilsonville, OR 97070